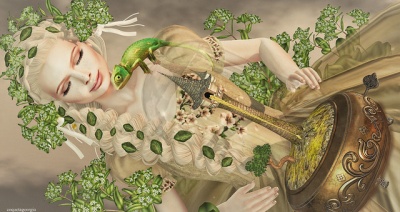 Today's sweet image of Rapunzel was created by Coqueta Georgia El ático de Sl. This spectacular image has her iconic twist that makes all her images easily recognizable. You can read all about the items in this image on Coqueta's blog. Every inch of this image is creative and enchanting…. and that is why it is today's Image of the Day.
Enchantment runs from May 13th to May 31st. Your carriage awaits: http://maps.secondlife.com/secondlife/Nymphai/172/105/2728
Each round of Rapunzel has a photo contest that is sponsored by The Lost Unicorn Gallery. You can view the images that have been submitted to the contest pool on Flicker. Be sure to add yours!!!