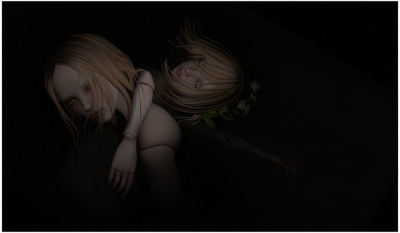 A striking work of art by photographer, AriellaLata, is today's Image of the Day!  Rapunzel and her prince are just exhausted after the grand escape! You can read all the details on Ariella's blog and be sure to check out her other posts. Beautiful blog!  Enchantment runs from May 13 to May 31. Be sure to be enchanted!
Your carriage to Enchantment awaits: http://maps.secondlife.com/secondlife/Nymphai/172/105/2728
Each round of Rapunzel has a photo contest that is sponsored by The Lost Unicorn Gallery. You can view the images that have been submitted to the contest pool on Flicker. Be sure to add yours!!!