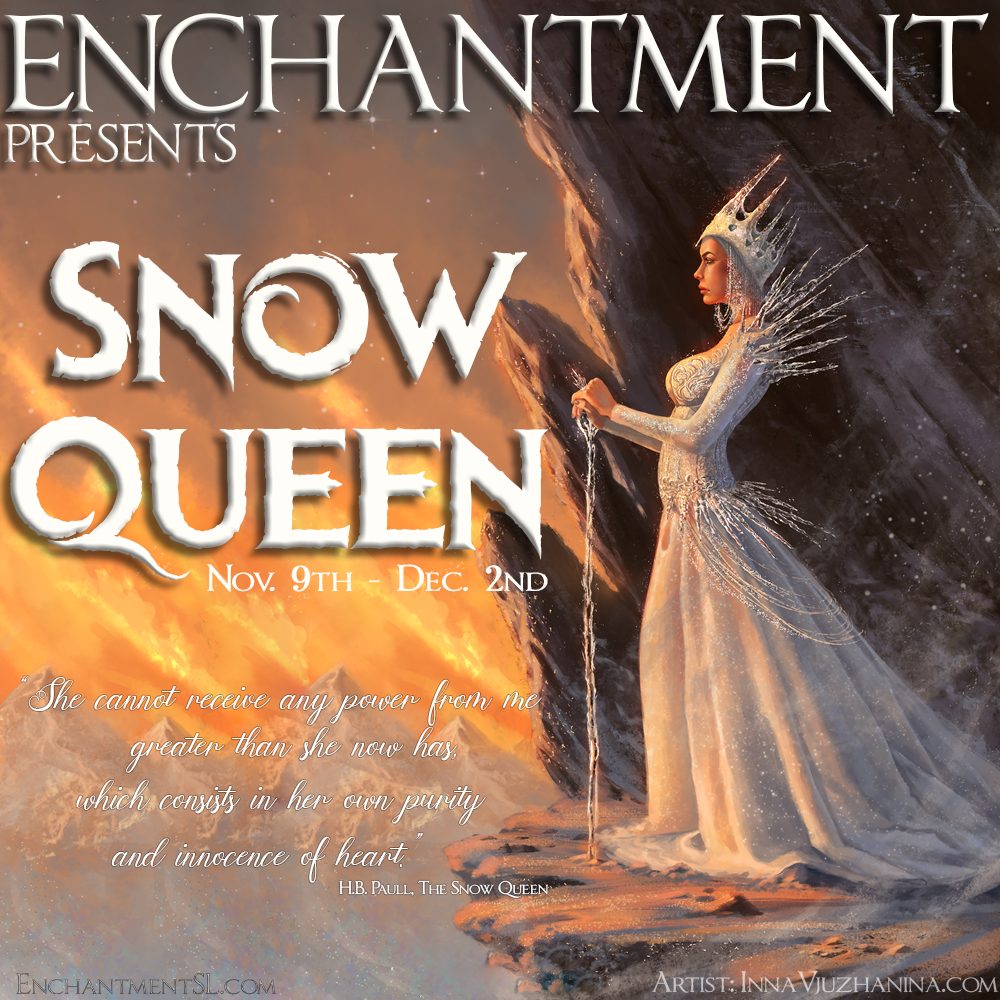 "When we get to the end of the story, you will know more than you do now…"
― Hans Christian Andersen, The Snow Queen
Enchantment Presents: Snow Queen!
The Snow Queen round of Enchantment opens on Nov 9th and closes on Dec 2nd. This round brings the tale of Snow Queen and all thing frozen to life through art and an amazing build by Brokenlovely.
The artists of The Lost Unicorn Gallery and Forest Sanctuary will display visual works in the event gallery and will be hosting the popular photo contest!
Elayne Diavolo has a calendar full of music in store for this round, DJs and Live Artists, so be sure to check back for dates and times!
The Enchantment HUNT runs along side Enchantment and opens on Nov. 9th as well.
TAXI: http://maps.secondlife.com/secondlife/Nymphai/220/68/2762
CAM SIM: http://maps.secondlife.com/secondlife/Pegasoi/102/22/2748
SHOPPING GUIDE: https://enchantmentsl.com/snow-queen-shopping-guide/