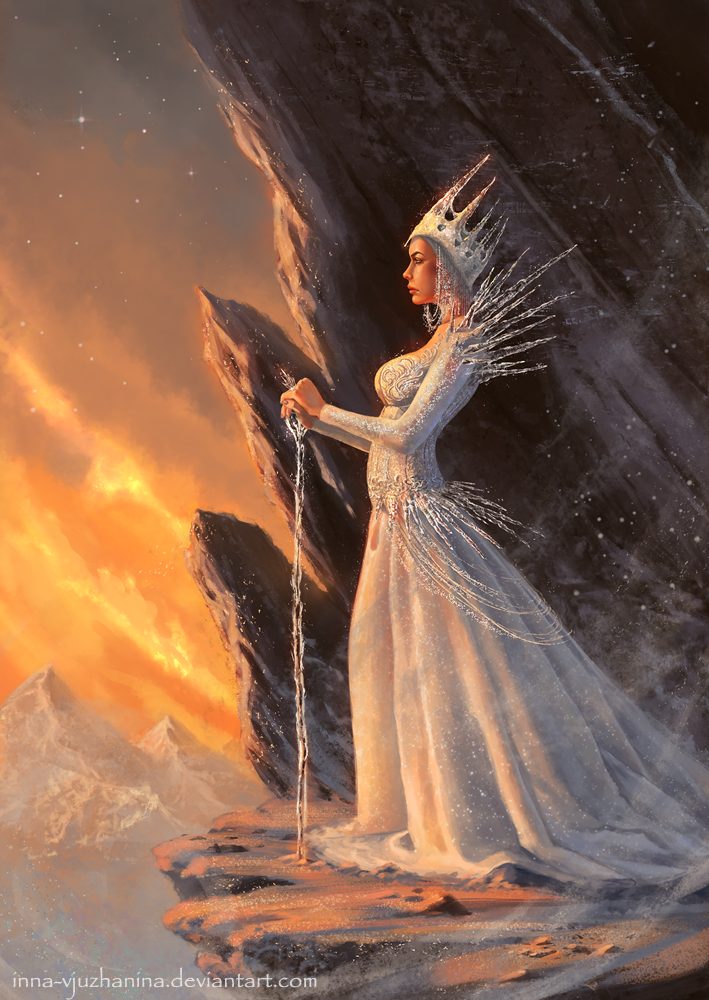 I think that every single person is a Creator with a great imagination, but many forgot about this dusty ornate door in the far-off corner of their Mind. I want to help re-discover it…. Inna-Vjuzhanina
The Snow Queen round's poster was created by the lovely and talented Enchantment artist, Inna-Vjuzhanina! Inna is our favorite Ukrainian artist of all times! Inna has been a part of Enchantment for the last 5 years! Her love of cultures, myths and legends made her a perfect fit and her amazing creativity is a feast for the eyes that everyone adores. This rounds image is entitled Ice Queen Davinel, it is a visual story that allows you to enter her realm and then choose your own destination.
You can find Inna's works on deviantArt, her website, Instagram, Facebook, and we'd love to encourage you to join her Patreon. Best of all, if you want to purchase her art, she has a place for that too! Check out her store here.