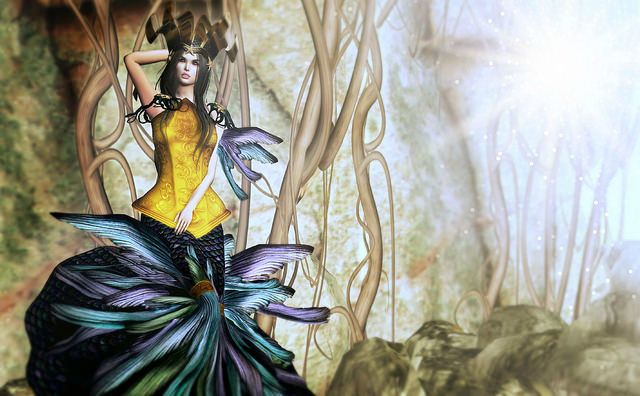 Today's Picture of the Day is by Alexa M. We love the fabulous colors she was able to show in this beautiful mermaid dress by Les Encantades! Great composition and excellent blog post.
Alexa says:
Have you made it to Enchantment?  It's got some amazing things this round with the Little Mermaid inspired theme.  Just the mention of the Little Mermaid brings back many wonderful memories of watching the movie when it was newly released with my nieces when they were small.  It's a movie that you never tire of watching even today and lucky for me my nieces now fully grown still love watching animated movies with their aunt.
This round of Enchantment brings us many wonderful creations and I'm wearing the "Witch of the Seas" dress and head piece by Les Encantades.  The dress is so vibrant with……..
Read the rest and get the outfit details on Alexa's blog, Alexa's Fantasy Wardrobe