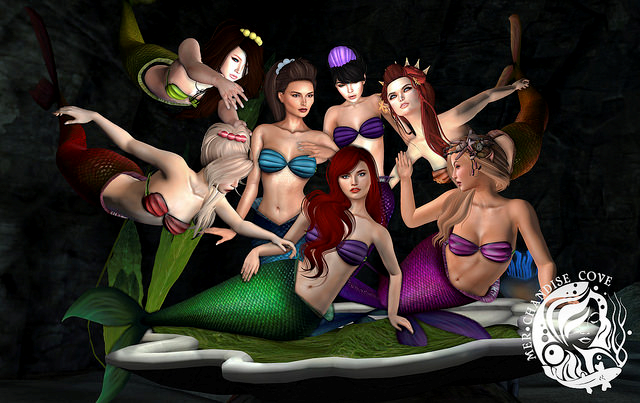 A few interviews have been done during the August round of Enchantment with some of the designers who are participating and with the owners of the event by some lovely bloggers. Sorchiee and I were delighted to be interviewed by Rubilyn shortly before the opening and were excited to see others interviewed after. Rubilyn also interviewed Kol Tchailenov of Mer-Chandise Cove and Orlane Congrejo interviewed Siren Nyoki of The Siren's Lair. I wanted to share the interviews here in case anyone is interested in reading them. They are Mer-tastic!
Interview: The Little Mermaid @ Enchantment by Rubilyn's Fantasy Wardrobe
Interview with Duchess Flux and Sorchie Irelund. Discussion includes Enchantment beginnings, organizing, the Ippos Collective, and mermaids!
Interview: Interview: Mer-Chandise Cove @ Enchantment
Interview with Kol Tchailenov. Discussion includes beginnings of Mer-Chandise Cove, Enchantment, the Ippos Collective, and mermaids!
Interview: Siren Nyoki, from THE SIREN'S LAIR – Interview
Interview with Siren Nyoki. Discussion includes a very private and personal story from Siren, her work, Enchantment, and mermaids!
There are still a few more days left of Enchantment, if you have not been be sure to check out the event and the amazing free hunt gifts!!!