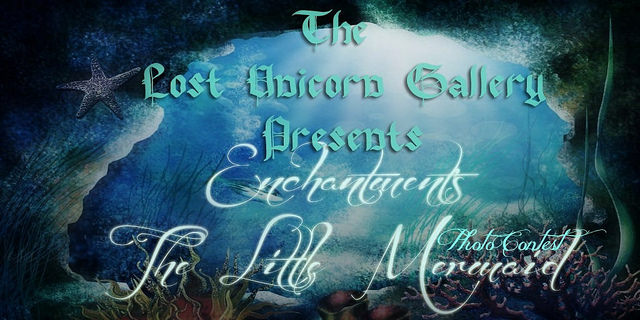 The Enchantment Photo Contest is  sponsored by the beautiful fantasy gallery, The Lost Unicorn. If you have been to the Enchantment Event you will notice the event is decorated with a collection of mermaid art from some of the grid's most amazing fantasy artists. The contest is open to all and the deadline is tonight at midnight so there is still time to get something together and/or add your photo to the contest pool.  Contest rules and prizes can be found in this post on Flickr.
CALLING ALL MERMAID FANS….we want your pictures!! We want to see YOUR take on The beloved fairy tale, The Little Mermaid 🙂 So pull out those mermaid tails, add some water…or land for that matter, and take some photos to submit to our photo contest! All pictures will be judged based on creativity, originality and staying within theme.
To learn more about the Lost Unicorn Gallery head to curator, Natalie Montagne's, blog, The Lost Unicorn Gallery. One of the most magical galleries in all of Second Life!!