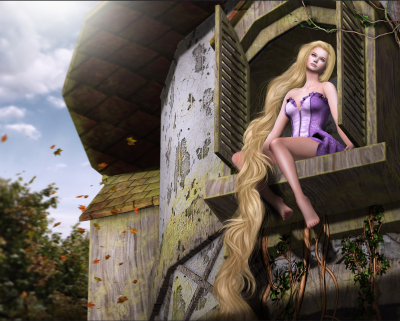 The opening day of Enchantment is always filled with such incredible anticipation and excitement. We love the enthusiasm! Today's beautiful Image of the Day is by the very talented artist, nimoe constantine. If you have not checked out nimoe's Flickr stream, do it now…  you will be enchanted!!!
Enchantment runs from May 12 to May 31st. Your Carriage to Enchantment: http://maps.secondlife.com/secondlife/Nymphai/172/105/2728
Each round of Rapunzel has a photo contest that is sponsored by The Lost Unicorn Gallery. You can view the images that have been submitted to the contest pool on Flicker. Be sure to add yours!!!