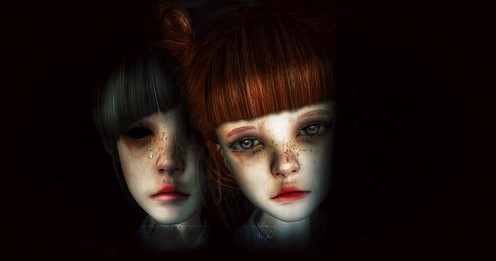 Hansel and Gretel by Awesome Fallen is today's amazing Image of the Day! The portrait of the darling children is chilling and perfectly embraces the fairytale. The hollow eyes, the tears and the young fresh freckles combine to form a powerful image… it is nothing short of Awesome.
Be sure to check out all of Awesome's work if you haven't already, she is amazing!
Remember to join the Enchantment Photo Contest sponsored by The Lost Unicorn Gallery every round. Find out all the information on The Contest's Flickr Page.