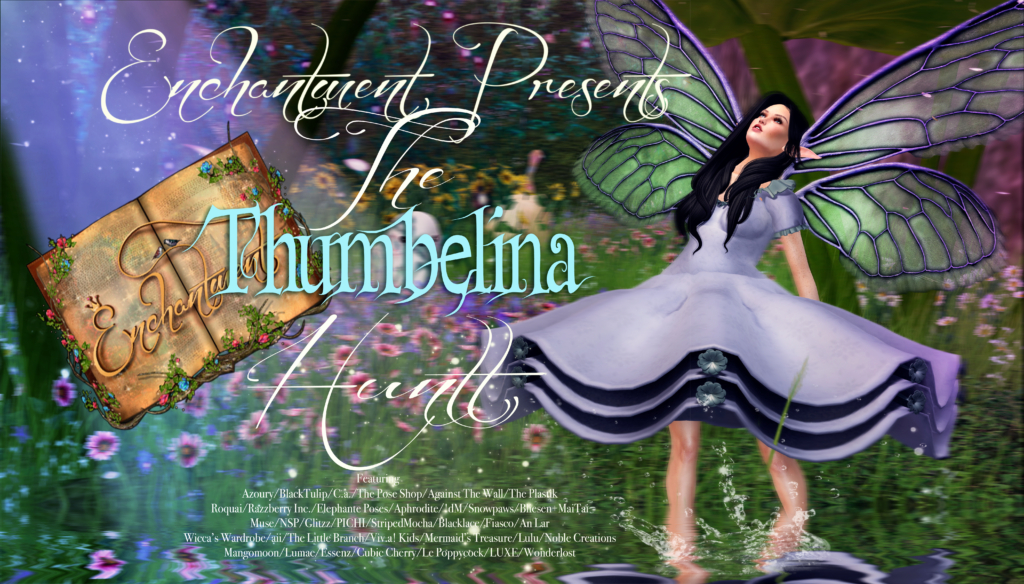 ARE YOU READY?! Enchantment is back and ready to guide you on a journey through another fabulous fairytale. This round's tale is one that is especially near and dear to my heart as I have always wanted to be…Thumbelina. Now, our designers took inspiration from the actual Fairytale, which has been published in many languages and is told in many ways throughout the world. However, they also took inspiration from that oh-so-darling animated version with a score from Barry Manilow. YUP! Barry freaking Manilow. Are you a fanilow? Regardless, we know you'll fall absolutely in love with this round of Enchantment as once again, our designers have pulled out all the stops to create something so magical! So fabulous! So…so….THUMBELINA! I hope everyone is able to come out for a fabulous round of fun. laughter, and friendship.
There will be events scattered throughout the event as usual with live performances by The Lady Garden Cabaret, readings with Sorchiee, trivia night, and of course a closing night Gala which will be hosted by the Queen Pixie herself, Cole Marie! The closing night Gala will be a Petite's Ball! So get out your perfect petite avi and join us Saturday the 28th of May for a fantastic send off, Fantasy inspired music, a petite party hosted by Cole Marie, and of course… Jazz Hands!
*More information will become available on the site soon enough! So check back!