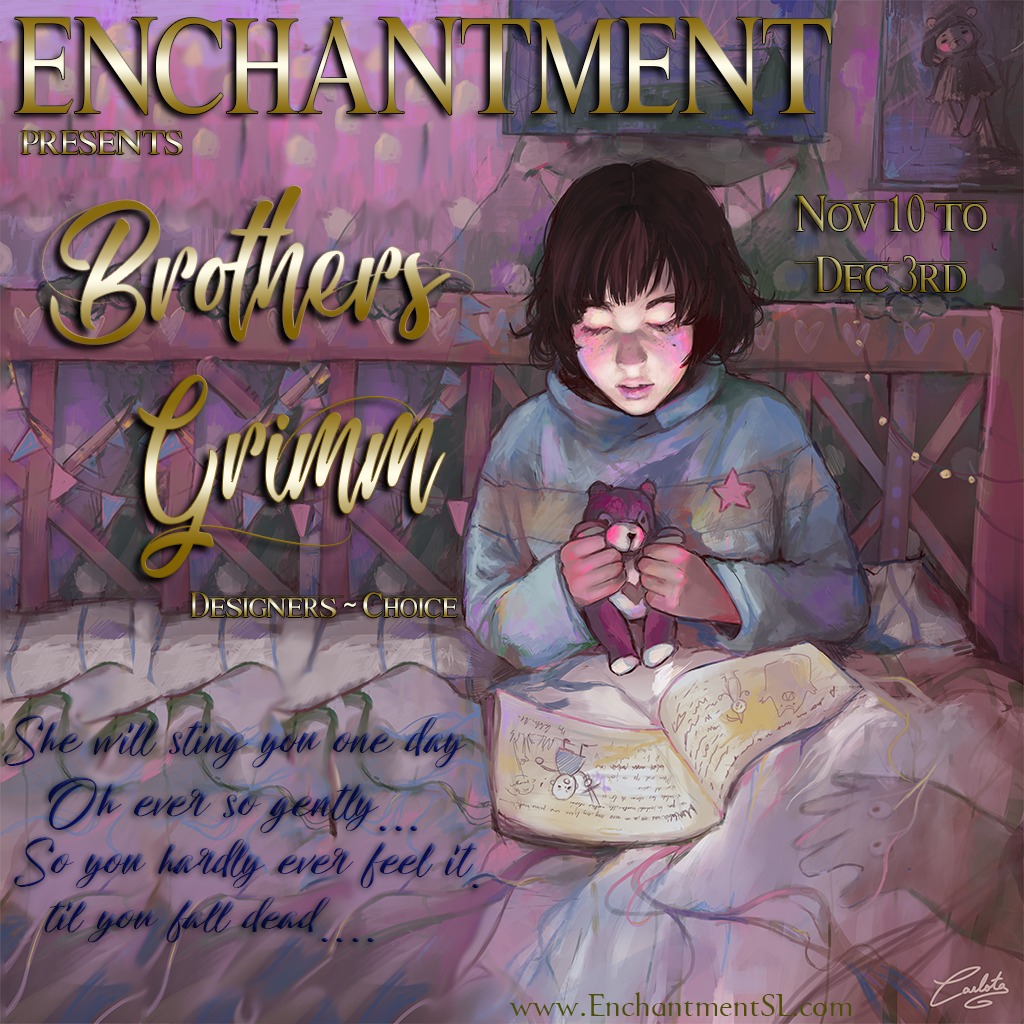 On November 10th Enchantment will bring the many tales of the Brothers Grimm to life with our Designers Choice round! We are super excited and can't wait to see all the talent that is brought forth! The build is amazing, the stories are grand and the fun awaits!!
❀ November 10th to December 3rd
❀ TAXI: Click here to Teleport to Enchantment
❀ We chose Katsuvy as our dA artist this round. We fell head over heels with Bedtime!! Check her out on DevientART, you wont be disappointed.
❀ Click HERE to see full list of participants