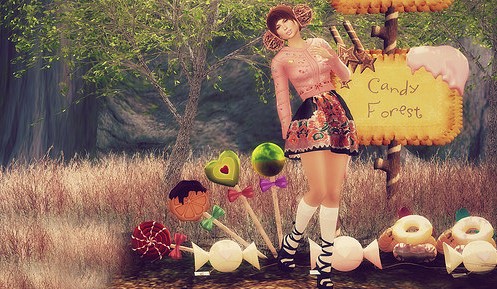 Today's Image of the Day, Indulge life is sweet!, is by Taleah Mcmahon . We love how Taleah showcased the candies wearing her lovely german garb by Entice. We just love these adorable dresses! Read all about Taleah's image on her blog, Second Life Snapshots.
Congrats! Beautiful image!
Remember to join the Enchantment Photo Contest sponsored by The Lost Unicorn Gallery every round. Find out all the information on The Contest's Flickr Page.
Save