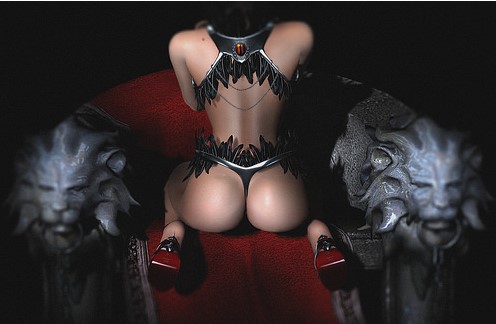 Another wicked look for today's Image of the Day! "There's Blood on Your Lies" by Spartin Parx is visually stunning and tells such a great story. I adore the darkness of this image! Spartin is just so creative and I always enjoy the images that appear in our group! Congrats Spartin! You made beautiful art!

Be sure to check out Spartin's blog
Remember to join the Enchantment Photo Contest sponsored by The Lost Unicorn Gallery every round. Find out all the information on The Contest's Flickr Page.